Client Management Software For Attorneys
In today's world, much depends on technology for a good reason. Technology helps speed up the process and improves the quality of work. Attorney client management software is an advanced and convenient technology add-on for work that can help you eliminate inefficiencies.
What is attorney-client management software in 2023?
This advanced software is based on a cloud-based storage electronic platform, allowing quick access and file sharing when needed. Many of today's large law firms and sole proprietors approve of using client management software for attorneys and leave many positive reviews after purchase. Making it clear that by investing in this software, you won't lose money for nothing.
Why use client management software for attorneys in 2023?
More and more legal professionals are experiencing problems in their operations caused by updating, accessing, and sending information and documents. Attorney client management software is one of those many companies that are moving to be fully competitive by having well-protected information and quick access to it.
Attorney client software platforms have many more advantages that can be discovered for a very long time. Many new features that will help you solve many of the problems that arise in your work due to outdated techniques and principles of work will increase your efficiency. The closer you get to digitize your business, the closer you are to success in today's world. Do not forget that we live in the era of new technologies, which allow us to make life, including work, much easier and more professional, so trusting those means trusting success.
Features of the Attorney Client Management Software
This software will help you solve many issues when working with clients. Let's take a look at some of the main services of using it:
In all business relationships and workflows in the company, it is always important to have quick access to any information you need for your work. With the software, any professional will be able to start working with information from any place and at any time, now there is no need to be limited to printouts.
Prepare for client meetings much faster with everything you need in one place. Gather and edit customer information in real time.
Lawyer software can help with the secure control of all the information you store in it. You'll be able to create folders, filter your data, and set up access to information for other workers or allow certain actions. You can set up access to special cases only for yourself so that no one else has access to important customer information.
Cybercriminal activity has been on the rise lately, but that doesn't mean they can't be bypassed. Lawyer software developers use extremely sophisticated and high-quality systems and techniques to keep your files and data safe. This not only keeps you safe from data breaches, but also takes your relationship with your client to a new level of trust. It also makes you more competitive, because your information will not fall into the wrong hands.
Next-Generation Benefits
From easily customizing the platform to managing expenses to accessing your dashboard wherever you are, Legal Files is there to support your day every step of the way.

Track all your claims.
Keep track of claims and have nearly instant access to all the necessary details: date and place of the loss, policy limits & reserves, filing information and more.

Multiple deployment options to meet your needs.
Host your data on premises or in the Cloud, whichever works best for your office.
Set your own rules.
Build workflows, assign tasks, set deadlines or send emails at any stage of a case.
Improve client relationships.
ontacts are stored in one centralized location, making sure everyone has access to the most current information. Easily determine relationships and involvements with any case.

Stay current with Manage My Day.
Your own customized dashboard with reminders, messages, alerts and more.

Track all your items.
Keep track of the details of any item (vehicles, dwellings, etc.) involved with a claim; an invaluable feature with subrogrations.
Create a pleadings index automatically.
Easily track dates, deadlines, responses and what method of service was used.
Document management features make access a breeze.
Centralize your document store. Create your desired folder structure. Easily search for and retrieve any document you've created or attached to a file.

Extensive document assembly features make your day easier.
Quickly create new documents by tapping into  the document assembly feature.
No need to rely on IT.
Non-technical tools empower key staff to meet current and future requirements.
Build a more powerful organization.
Reporting features work across different locations. And, our Enterprise solution provides the flexibility needed to use corporate resources with minimal effort and still function as an independent entity.
Manage that email mess!
Save emails and attachments to your case. Keep your inbox uncluttered. Make future retrieval a breeze.
WHAT OUR CUSTOMERS SAY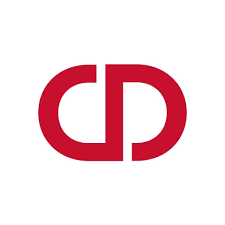 Darcy Jablonski
CannonDesign
Originally, I thought to myself, well, anything is going to be better than what we have. Once we found Legal Files, the thinking became, I am extremely excited…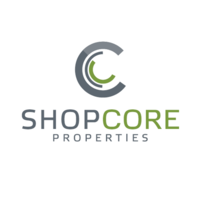 ShopCore Properties, LP
Linda Madway, SVP & General Counsel
"We selected Legal Files because we are geared toward an in-house practice. Other software programs seemed like they were designed only for use in a law firm."
Southern Glazer's Wine and Spirits LLC
Alan Greenspan, Executive Vice President and General Counsel
"Legal Files provides a very robust and customizable matter, contract and document management system for us. It has more functionality than our previous system and interfaces nicely with…
RESEARCH PAPERS
Critical Steps for a Successful Data Conversion
Moving Legacy Data to Your Case Management System
Matter Management for Legal Departments Essential Features to Maximize Your Return on Investment
VIEW ALL
Blog
Evictions, unpaid loans, contract breaches, injuries—just a few of the situations that comprise civil lawsuits today, where a conflict exists […]
Continue Reading