Attorney Contact Management Solution
The legal profession is full of contracts. Many legal firms have trouble managing their contracts because they need to undergo several different processes, many of them traditionally handled by different software packages. Legal Zoom is contract management software for attorneys that aims to streamline and centralize every part of the contract handling duties of your firm.
This comprehensive software suite includes the tools to create, edit, review, execute, and review contracts. It's scalable to the size of your firm and the contract volume that you have and customizable with a range of features that can make it much better suited to your specific needs.
If contract management has been a significant headache for your law firm, then our contract management software for attorneys is set to make their job a lot easier. View the Legal Files demo available on the site or get in touch for more information.
What is attorney contact management software in 2023?
The attorney contact management software is a platform product that combines the capabilities of operational CRM and business process automation system. The software product combines the capabilities of customer relationship management and business process automation system, which allows building an effective interaction service throughout the sales cycle. The solution takes customer interactions out of the sales department, involving specialists from other company departments: marketing, consultants, accounting and bookkeeping.
Attorney contact management software functions:
management of clients and potential clients;
planning and management of transactions;
sales funnel;
marketing.
Why use for attorney contact management software in 2023?
The attorney contact management software  makes it easy to model and speed changes in processes and helps you monitor how these changes affect the business. The system helps in finding bottlenecks, which allows you to seriously optimize your company's business processes.
Organizes the management of project activities. The application is a versatile tool for planning and controlling project resources and organizing team interaction in a single information environment. Routine project operations are replaced with clear business processes.
Here are just some of the ways Legal Files contact management software for attorneys can help you better manage your contracts:
Keep and manage all files in one place regardless of their format;
Quickly find contracts you need with an extensive set of search tools;
Automate parts of the contract creation and review process to save time;
Set workflows so that your team knows what actions to take at every stage of the contract lifecycle;
Collaboration tools to make it easy to share for editing, reviewing and signing;
Set security roles so that only specific parties can view and edit contracts.
Features of the Contact Management Software For Attorneys
The attorney contact management software has some services and features that will be used in the process, so let's look at some of them:
The system follows the one-stop-shop concept: all functions are accessed via a functional Internal Portal, which has flexible customization options. That is, its appearance can be personalized to your company's style. You don't need to install any software on users' computers to work with the portal – you can work with the system via any modern computer, laptop or mobile browser.
Helps to build customer service. The application includes the functions of an operational CRM system and the ability to automate business processes of interaction with customers. CRM+ helps you control the dynamics of transactions, continually improve the Customer Experience and guide customers confidently through an active sales funnel, from generating interest in a product or service to the transaction and technical service.
The application helps to manage KPIs according to the parameters that are necessary within a specific industry, organizational structure and business turnover. The dynamics of achieving the set indicators are available in attorney contact software.
Solves the problems of electronic document management. The application combines content management technologies typical of traditional ECM systems with business process automation. ECM+ is responsible for managing the flow of information. Document transactions begin to serve the company's goals and help improve products and services.
Next-Generation Benefits
From easily customizing the platform to managing expenses to accessing your dashboard wherever you are, Legal Files is there to support your day every step of the way.

Track all your claims.
Keep track of claims and have nearly instant access to all the necessary details: date and place of the loss, policy limits & reserves, filing information and more.

Multiple deployment options to meet your needs.
Host your data on premises or in the Cloud, whichever works best for your office.
Set your own rules.
Build workflows, assign tasks, set deadlines or send emails at any stage of a case.
Improve client relationships.
ontacts are stored in one centralized location, making sure everyone has access to the most current information. Easily determine relationships and involvements with any case.

Stay current with Manage My Day.
Your own customized dashboard with reminders, messages, alerts and more.

Track all your items.
Keep track of the details of any item (vehicles, dwellings, etc.) involved with a claim; an invaluable feature with subrogrations.
Create a pleadings index automatically.
Easily track dates, deadlines, responses and what method of service was used.
Document management features make access a breeze.
Centralize your document store. Create your desired folder structure. Easily search for and retrieve any document you've created or attached to a file.

Extensive document assembly features make your day easier.
Quickly create new documents by tapping into  the document assembly feature.
No need to rely on IT.
Non-technical tools empower key staff to meet current and future requirements.
Build a more powerful organization.
Reporting features work across different locations. And, our Enterprise solution provides the flexibility needed to use corporate resources with minimal effort and still function as an independent entity.
Manage that email mess!
Save emails and attachments to your case. Keep your inbox uncluttered. Make future retrieval a breeze.
WHAT OUR CUSTOMERS SAY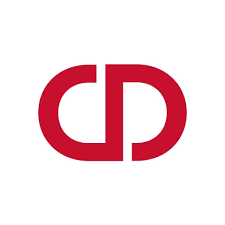 Darcy Jablonski
CannonDesign
Originally, I thought to myself, well, anything is going to be better than what we have. Once we found Legal Files, the thinking became, I am extremely excited…
Attorneys Title Agency
Melissa R. McTaggart
Attorneys Title Agency uses Legal Files to manage claims, generate management reports and provide superior client service.
First Mediation Corporation
Jeffrey Krivis, Owner
"This software allows us to electronically automate the administrative parts of a busy practice so we can focus our attention on what we do best."
RESEARCH PAPERS
Critical Steps for a Successful Data Conversion
Moving Legacy Data to Your Case Management System
Matter Management for Legal Departments Essential Features to Maximize Your Return on Investment
VIEW ALL
Blog
The things lawyers need to do during the day are countless. The most time-consuming part is working with documents. That's […]
Continue Reading