"Big Picture" Law Practice Case Management
Designed from a practice management prospective, our Case Management Software for Law Firms helps you see the big picture. Need to quickly determine caseloads, or know the status of a particular case? Legal Files' Management Dashboards provide a quick summary so you'll know, at a glance, the health of your entire firm. Need more than just a quick look? Run critical reports and obtain accurate statistics to pinpoint concerns before they become problems. Offering significant strategic advantages, Legal Files helps you compete and succeed in today's legal marketplace.
In today's world, more and better law firms are starting to use specialized law management software to control their movements. This permits them to improve job efficiency and provide increased benefit rates immensely.
What is law firm case management software in 2023?
Law firm case management software is a cloud-based system and platform with outstanding benefits and components that are developed and founded on the requirements of workers of law firms and companies. The law firm case management software allows you to perform fast, securely, and from your desk and any machine, you are satisfied with. The knowledge and records can be very voluminous, and the depository needs to be clarified. It is very opportunely when operating with complex clients that require a lot of periods to perform.
Why use case management software for law firms in 2023?
Available, utilizing case management software for law firms for law firm case management is necessary for prosperous movement in the everyday world. Such methods make it achievable to increase work efficiency significantly, decrease the period spent on regular jobs and improve the benefits rate. To achieve full advantage from using case management software for law firms, communication specialists will support you in selecting multiple suitable software and adjusting it to the distinctive requirements of your regulation firm.
Features of the Case Management Software
Because many law firms can be very departmentalized, your own users can configure Legal Files, using non-technical tools built directly into the application, to meet the requirements of any practice group, office or location. What's more, Legal Files is scalable, which means your organization will never outgrow Legal Files. Legal Files will be the last case management system you will ever have to license or learn. Case management software for law firms is a complete strategy that automates most of the subject and client-base administration procedures. Among the significant benefits of such a strategy are the pursuing:
Calendars—firm-wide, group, individual
Comprehensive in-box
To-do's, reminders and alerts with automatic notification
Group and recurring scheduler
Legal dates and deadlines calculator
Time keeping and activity log
Scheduling and docketing
Court docketing
Automated task scheduling
Outlook calendar synch
90+ standard reports, including 25+ Management Dashboard reports
Multiple location management
Custom menus and screens
Task delegation and assignment tracking
Team management
Email management (Outlook, IBM Notes or Google Mail)
Phone messaging, mail tracking and message notification
Mobile app for the iPad and iPhone
Automatic time capturing tools, including accounting links
Expense tracking
Activity summary
Workflow management
Outcome tracking
Time tracking
File security
Calendars—firm-wide, group, individual
Comprehensive in-box
To-do's, reminders and alerts with automatic notification
Group and recurring scheduler
Legal dates and deadlines calculator
Time keeping and activity log
Scheduling and docketing
Court docketing
Automated task scheduling
Outlook calendar synch
Specialized software authorizes you to fast and conveniently store knowledge about customers, counterparties, benches, and all different commodities with which the regulation business interacts. This empowers us to uncover critical expertise and respond promptly to case changes.
The software permits you to complete, hold and process legal papers efficiently. All documents are saved in one database, facilitating the tracking and processing.
Technological software lets you automate most of the assignments and operations of case management. This will allow you to reduce the period spent on routine appointments and concentrate on more essential elements of creation.
The method qualifies comfortable and opportunely administration of the economic movement of law business, including cost and revenue computation, the result of invoices and estimates, and management over the completion of monetary responsibilities.
The software lets a law firm grow the grade of usefulness by optimizing techniques and improving management over work arrangement.
Next-Generation Benefits
From easily customizing the platform to managing expenses to accessing your dashboard wherever you are, Legal Files is there to support your day every step of the way.
Improve client relationships.
Contacts are stored in one centralized location, making sure everyone has access to the most current information. Easily determine relationships and involvements with any case.
Document management features make access a breeze.
Centralize your document store. Create your desired folder structure. Easily search for and retrieve any document you've created or attached to a file.
Document assembly makes your day easier.
Automatically populate and create new documents using built-in tools.

Multiple deployment options to meet your needs.
Host your data on premises or in the Cloud, whichever works best for your office.

Need up-to-date information now?
Built-in reports, quick-print features and one-button access provide key data.

Open cases in a snap.
Relate parties to a file, assign or reassign users, create teams, and more all from the same screen.
Set your own rules.
Build workflows, assign tasks, set deadlines or send emails at any stage of a case.
Access to Legal Files anywhere, anytime.
Support a virtual office with access to your, Legal Files information –at home or on the road.
No need to rely on IT.
Non-technical tools empower key staff to meet current and future requirements.
Leverage the team concept.
Quickly manage people as team members—as opposed to assigning people individually.
Manage that email mess!
Save emails and attachments to your case. Keep your inbox uncluttered. Make future retrieval a breeze.

Stay current with Manage My Day.
Your own customized dashboard with reminders, messages, alerts and more.
WHAT OUR CUSTOMERS SAY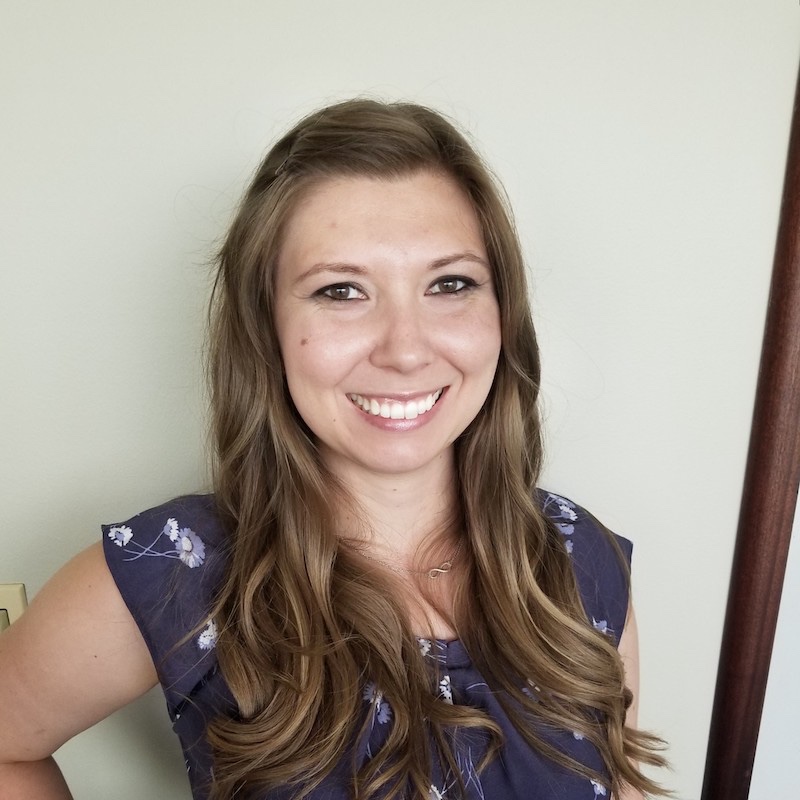 Crystal Clean
Samantha Corso | Legal Operations Manager
"We all use Legal Files for different things, and yet it meets all of our needs."
Jackson County, Missouri
W. Stephen Nixon
"You guys have been great! I think going to Legal Files was one of my best decisions as County Counselor."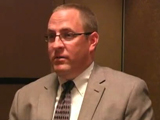 Halley, Talbot, & Smithton
Danny Talbot
"It's a great program." Danny Talbot discusses the challenges his firm faced when it wanted to replace an inefficient, homemade file management system and how Legal Files is…
The Mayerson Firm PLLC
Marc Mayerson
"When you purchase case management software, one is not buying a box: one should be entering into a relationship with a company that is invested in your firm's…
Arkansas Attorney General
Sarah Page Tacker, Senior Assistant Attorney General
"Legal Files is the best thing since sliced bread and complements my Type A personality."
CASE STUDIES
CannonDesign
CannonDesign builds what it needs—and wants—for its corporate legal department with Legal Files Software
Read Case Study
RESEARCH PAPERS
Case Management for the Medium to Large Law Firm
Essential Features to Maximize Your Return on Investment
Matter Management for Legal Departments Essential Features to Maximize Your Return on Investment
VIEW ALL
BLOG
The success in law practice directly depends on the types of legal software we use in our work. Not using […]
Continue Reading