Just imagine that work will become much easier and faster; you will no longer get lost in collecting, processing, and editing your database with information. Feels good? And this, and not only that, but many other things useful for your work can be achieved with attorney file management software designed to perform many tasks and improve productivity.
What is attorney file management software in 2023?
Attorney file management software is a modern development based on cloud platform, which means you can store a considerable amount of information and files for an unlimited time. And this is very important because when working in the legal field, everyone works with a tremendous amount of information and sometimes even conducts some cases for several years. In addition, the software helps to automate many work processes, allowing you and your staff to be free from many routine tasks that seem to be not complicated, but take up enough working time, and you could concentrate on more important things instead.
Why use for attorney file management system in 2023?
The attorney file management software was created to be used by law firms or private lawyers who work on their own or with a small team of professionals. Certain features and functions were brought out to do this so that the software would help, not the other way around.
Each user will be able to edit files conveniently and quickly in real-time, and administrators will be able to configure access to information for each user (who and when can view documents, edit them, forward them, print them, etc.).
And how valuable is the electronic signature feature, because it makes everyone's life much easier, both the work team and the boss. Since the bosses are always busy, come to meetings and appointments, and it is tough to catch them at work, this fuss can be forgotten with the function of electronic signatures.
Conclusion
If you are considering buying attorney file management software, you do not even need to think about whether you need it. After all, such support for your work is simply irreplaceable. But when choosing, it is essential to consider what you expect from the platforms and view the features and functions you want.
Features of the Attorney File Management Software
Any software is different from each other, but each has essential characteristics without which it loses its relevance. So let's take a look at the basic masthead services and characteristics:
There's a lot of talk about safety on the Internet these days because attacks by cyber criminals have always been a cause for concern. But not in the case of the software, because it uses only the latest and best security system technologies specifically designed for quality protection of data and all of the content you are going to store.
You'll be able to find documents quickly and easily with an intelligent search: by word, words, excerpt, numbers, even sometimes a screenshot of a document, date, etc.
For example, suppose you're not at your workplace and urgently need to see some records. In that case, you can do it through a mobile application or your home laptop, tablet, etc., as can other employees of your company or your colleagues on the case. This is very handy when someone at work is sick, or an employee has an emergency.
The software should always support multiple document formats to quickly and comfortably upload documents or drag and drop them from another database to a new one.
Next-Generation Benefits
From easily customizing the platform to managing expenses to accessing your dashboard wherever you are, Legal Files is there to support your day every step of the way.

Track all your claims.
Keep track of claims and have nearly instant access to all the necessary details: date and place of the loss, policy limits & reserves, filing information and more.

Multiple deployment options to meet your needs.
Host your data on premises or in the Cloud, whichever works best for your office.
Set your own rules.
Build workflows, assign tasks, set deadlines or send emails at any stage of a case.
Improve client relationships.
ontacts are stored in one centralized location, making sure everyone has access to the most current information. Easily determine relationships and involvements with any case.

Stay current with Manage My Day.
Your own customized dashboard with reminders, messages, alerts and more.

Track all your items.
Keep track of the details of any item (vehicles, dwellings, etc.) involved with a claim; an invaluable feature with subrogrations.
Create a pleadings index automatically.
Easily track dates, deadlines, responses and what method of service was used.
Document management features make access a breeze.
Centralize your document store. Create your desired folder structure. Easily search for and retrieve any document you've created or attached to a file.

Extensive document assembly features make your day easier.
Quickly create new documents by tapping into  the document assembly feature.
No need to rely on IT.
Non-technical tools empower key staff to meet current and future requirements.
Build a more powerful organization.
Reporting features work across different locations. And, our Enterprise solution provides the flexibility needed to use corporate resources with minimal effort and still function as an independent entity.
Manage that email mess!
Save emails and attachments to your case. Keep your inbox uncluttered. Make future retrieval a breeze.
WHAT OUR CUSTOMERS SAY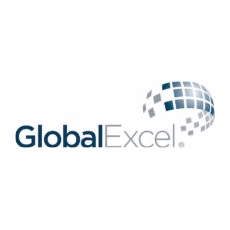 Paul Reed
Global Excel Management Inc.
The system does everything we need and more. If you need a matter management system, make sure to consider Legal Files.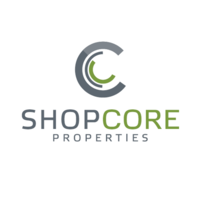 ShopCore Properties, LP
Linda Madway, SVP & General Counsel
"We selected Legal Files because we are geared toward an in-house practice. Other software programs seemed like they were designed only for use in a law firm."
Southern Glazer's Wine and Spirits LLC
Alan Greenspan, Executive Vice President and General Counsel
"Legal Files provides a very robust and customizable matter, contract and document management system for us. It has more functionality than our previous system and interfaces nicely with…
RESEARCH PAPERS
Critical Steps for a Successful Data Conversion
Moving Legacy Data to Your Case Management System
Matter Management for Legal Departments Essential Features to Maximize Your Return on Investment
VIEW ALL
Blog
The right legal case management software can help lawyers or law firms to effectively organize, analyze, and manage every aspect […]
Continue Reading