Streamlining Legal Processes with Business Case Management Software
In this dynamic age where the influx of information is relentless and the need for effective management systems is at a peak, the significance of business case management software is more pronounced than ever. For more than three decades, Legal Files has spearheaded the evolution of advanced business case management tools, fundamentally transforming how large organizations and government bodies handle their legal affairs. With a rich legacy that encompasses catering to industry giants such as Microsoft, NASA, and BMW, alongside esteemed state institutions and universities within the USA and Canada, our expertise is unparalleled.
Delving Deeper into Business Case Management
Before we explore the distinct features of our software, it's important to grasp the essence of a business case management system. This is a unified platform that centralizes critical information, fostering effortless communication and streamlined decision-making processes. Beyond simplifying administrative duties, it nurtures a collaborative environment where information is easily accessible and manageable, elevating efficiency and coordination to new heights.
At the core, business case management software serves as a linchpin in organizing and managing cases and matters with the utmost efficiency. This is a centralized hub where all vital data – from files and documents to emails – are housed in a single, convenient location, accessible via your phone, tablet, or computer. This hub facilitates real-time updates, ensuring comprehensive coherence and synergy among all stakeholders concerning case developments.
Why Legal Files is Your Go-To Choice
Established in 1990, Legal Files boasts a rich history and a proven track record of delivering excellence. With over 30 years of industry experience, we have fine-tuned our offerings to serve the distinct needs of large corporations and government entities across the USA and Canada. Offering both on-premise and cloud installation options, we adapt to your infrastructure requirements with flexibility and efficiency.
Moreover, our system excels at generating detailed yet user-friendly reports effortlessly, providing a comprehensive overview of case developments. This feature, combined with a centralized repository for files, documents, and emails, enables legal departments to function at peak efficiency, fostering a collaborative and empowering work environment.
To discover how Legal Files can revolutionize your approach to business case management, we invite you to get in touch with us. Let's collaborate to craft a working environment that meets the dynamic and complex demands of the contemporary legal landscape.
Features of the business case management software
Our Legal Files software is distinguished in the realm of business case management for a myriad of reasons. At this juncture, we'd like to emphasize the features that set our product apart:
Entrust your sensitive client information to a system that prioritizes adherence to industry regulations and data protection standards. Our software ensures a secure environment that safeguards confidentiality while maintaining regulatory compliance.
Stay connected and maintain workflow momentum with the convenience of mobile access to your data, allowing for seamless operations, whether you are in the office or on the move.
Streamline your workflows with automated routine document creation, minimizing the potential for errors and freeing up time for other crucial tasks. Experience the seamless communication facilitated by two-way integration with popular email platforms such as Outlook and Gmail.
Our software is designed with adaptability in mind, offering you the opportunity to tailor the system to your needs without the need for IT intervention. It's a personalized solution crafted to meet your specific demands.
Next-Generation Benefits
From easily customizing the platform to managing expenses to accessing your dashboard wherever you are, Legal Files is there to support your day every step of the way.

Multiple deployment options to meet your needs.
Host your data on premises or in the Cloud, whichever works best for your office.
Set your own rules.
Build workflows, assign tasks, set deadlines or send emails at any stage of a case.
Improve client relationships.
ontacts are stored in one centralized location, making sure everyone has access to the most current information. Easily determine relationships and involvements with any case.

Stay current with Manage My Day.
Your own customized dashboard with reminders, messages, alerts and more.

Track all your items.
Keep track of the details of any item (vehicles, dwellings, etc.) involved with a claim; an invaluable feature with subrogrations.
Create a pleadings index automatically.
Easily track dates, deadlines, responses and what method of service was used.
Document management features make access a breeze.
Centralize your document store. Create your desired folder structure. Easily search for and retrieve any document you've created or attached to a file.

Extensive document assembly features make your day easier.
Quickly create new documents by tapping into  the document assembly feature.
No need to rely on IT.
Non-technical tools empower key staff to meet current and future requirements.
Build a more powerful organization.
Reporting features work across different locations. And, our Enterprise solution provides the flexibility needed to use corporate resources with minimal effort and still function as an independent entity.
Manage that email mess!
Save emails and attachments to your case. Keep your inbox uncluttered. Make future retrieval a breeze.
WHAT OUR CUSTOMERS SAY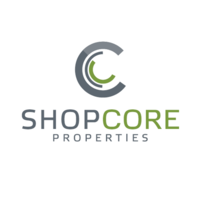 ShopCore Properties, LP
Linda Madway, SVP & General Counsel
"We selected Legal Files because we are geared toward an in-house practice. Other software programs seemed like they were designed only for use in a law firm."
Texas Department of Licensing & Regulation
TX Department of Licensing & Regulations has successfully used Legal Files since 2010 to track grievances, audits and various other issues.
WHITE PAPERS
Critical Steps for a Successful Data Conversion
Moving Legacy Data to Your Case Management System
Matter Management for Legal Departments Essential Features to Maximize Your Return on Investment
VIEW ALL
Blog
The things lawyers need to do during the day are countless. The most time-consuming part is working with documents. That's […]
Continue Reading