Understanding Case Management Database Software in 2023
Case management database software is designed to efficiently organize and consolidate data, records, and procedures related to various types of cases, including service requests, investigations, or incidents that require prompt action and resolution.
Document every stage of the case management process using our intuitive database software. Create customized databases without the need for coding, providing unrestricted access to authorized users.
The Benefits of Utilizing a Case Management System in 2023
From seamless platform integration to cost management and access to key information on your dashboard, our software supports you at every stage of your workflow.
It creates a comprehensive "case" that consolidates all relevant data and details, presenting you with a holistic view. By having all the necessary information in one centralized location, you can efficiently unravel cases with speed and precision.
Moreover, our software offers a task resolution feature that enables you to create checklists, set timers, and receive reminders, ensuring that you meet all assignments within the designated timeframes. If needed, you can easily transfer and reassign tasks as necessary.
Managers appreciate the ability to assess employee workloads and dynamically adjust them for those requiring additional responsibilities. With our case management database software, you'll also gain access to essential reports to track progress and document all steps taken.
Features of the Case Management Database Software
Request users and set functions and duties.
Give or release extra approvals.
Operate the audit log to examine user training and document differences.
Set assignments to particular employees.
Monitor user training and case particulars.
Trust facilitator sets to authorities.
Create immediate premises from big pieces of data.
Increase understanding of tough problems with robust pivot flats.
Report the improvement and result of your actions.
Picture movements and make fast findings.
Combine with other software and prepare your whole agenda in advancement.
Make questions with one or more options.
Manage indicators, reports, and short texts.
Gather all the vital records and photos and save them in one secure place under clear access.
Use serial numerals to operate with documents without revealing susceptible data. Operate prefix formulas for serial digits with case management database software and make them straightforward to find without disclosing important details.
Efficiently work with easy or complicated procedures with the effective procedure editor.
Combine data in various methods and make connections between datasets operating link fields.
Essence questionnaires are available outside of ActivityInfo and start gathering data in minutes.
Develop "Reviewer Only" areas or areas to count an additional review stage to the procedure.
Complete documents in any language and complete data access quickly. Operate the interface in one of the known languages or work with us to translate into your language.
Next-Generation Benefits
From easily customizing the platform to managing expenses to accessing your dashboard wherever you are, Legal Files is there to support your day every step of the way.

Track all your claims.
Keep track of claims and have nearly instant access to all the necessary details: date and place of the loss, policy limits & reserves, filing information and more.

Multiple deployment options to meet your needs.
Host your data on premises or in the Cloud, whichever works best for your office.
Set your own rules.
Build workflows, assign tasks, set deadlines or send emails at any stage of a case.
Improve client relationships.
ontacts are stored in one centralized location, making sure everyone has access to the most current information. Easily determine relationships and involvements with any case.

Stay current with Manage My Day.
Your own customized dashboard with reminders, messages, alerts and more.

Track all your items.
Keep track of the details of any item (vehicles, dwellings, etc.) involved with a claim; an invaluable feature with subrogrations.
Create a pleadings index automatically.
Easily track dates, deadlines, responses and what method of service was used.
Document management features make access a breeze.
Centralize your document store. Create your desired folder structure. Easily search for and retrieve any document you've created or attached to a file.

Extensive document assembly features make your day easier.
Quickly create new documents by tapping into  the document assembly feature.
No need to rely on IT.
Non-technical tools empower key staff to meet current and future requirements.
Build a more powerful organization.
Reporting features work across different locations. And, our Enterprise solution provides the flexibility needed to use corporate resources with minimal effort and still function as an independent entity.
Manage that email mess!
Save emails and attachments to your case. Keep your inbox uncluttered. Make future retrieval a breeze.
WHAT OUR CUSTOMERS SAY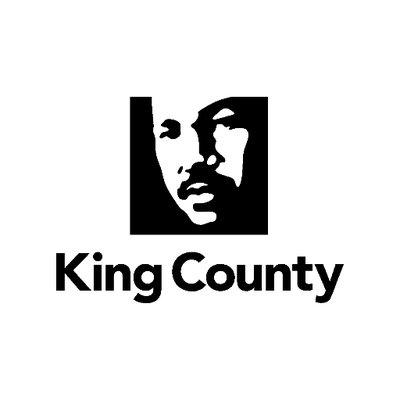 King County Prosecuting Attorney's Office -Civil Division
Jeremy Conger, CISSP HISP | Systems Architect
"Legal Files Support is my favorite support!"
Jackson County, Missouri
W. Stephen Nixon
"You guys have been great! I think going to Legal Files was one of my best decisions as County Counselor."
Arkansas Attorney General
Sarah Page Tacker, Senior Assistant Attorney General
"Legal Files is the best thing since sliced bread and complements my Type A personality."
WHITE PAPERS
Critical Steps for a Successful Data Conversion
Moving Legacy Data to Your Case Management System
Matter Management for Legal Departments Essential Features to Maximize Your Return on Investment
VIEW ALL
Blog
Software was not made to stay the same. It is continually evolving, just like the industries it is made to […]
Continue Reading