Government Legal Document Management Software
Efficiently managing government legal documents without getting entangled in records, swiftly finding client information, expediting preparations, and ensuring accurate reports are all made possible by cutting-edge government document management software. This advanced software solution offers a multitude of benefits for various processes and challenges.
What is Government Legal Document Management Software in 2023?
Government legal document management software is a state-of-the-art platform built on a cloud storage model with robust security systems. It provides extensive file storage capabilities, readily accessible whenever required. The software is designed to streamline work processes and automate routine tasks, freeing up valuable time for government employees.
Why Utilize Government Legal Document Management Software in 2023?
The software facilitates rapid file exchange among colleagues and superiors, allowing for efficient collaboration. Corrections and annotations can be made, ensuring easy identification and subsequent rectification.
The software's robust security measures safeguard files and sensitive information against unauthorized access and theft.
In Conclusion
Selecting the ideal government legal document management software significantly enhances work quality and performance and ensures client satisfaction. Embracing this powerful software solution empowers government professionals to navigate their tasks more efficiently and deliver exceptional service to their constituents.
Features of the Government Legal Document Management Software
Here, we mean that you should have access not only from your work computer but also from other devices such as your phone, tablet, or laptop. It's important to be able to find what you need quickly, even when you're not at work or on your day off.
Having a fast and intelligent search function is incredibly convenient and essential for work. It allows you to search for specific words, passages, sentences, photos, or sets of numbers efficiently.
The ability to quickly upload new files by dragging and dropping them is a valuable feature. It helps you handle large volumes of files more efficiently.
Real-time editing is crucial as it enables you to make quick edits or corrections to any entries and meet document deadlines promptly.
Protecting and customizing access to specific folders or individual documents is essential. You should be able to decide who has access to them and determine their permissions, such as printing, forwarding, editing, or adding notes.
Keeping everything organized is important. Creating sections and folders and giving them relevant names based on their subject matter makes it easier to navigate and locate the necessary documents.
Next-Generation Benefits
From easily customizing the platform to managing expenses to accessing your dashboard wherever you are, Legal Files is there to support your day every step of the way.

Multiple deployment options to meet your needs.
Host your data on premises or in the Cloud, whichever works best for your office.
Set your own rules.
Build workflows, assign tasks, set deadlines or send emails at any stage of a case.
Improve client relationships.
ontacts are stored in one centralized location, making sure everyone has access to the most current information. Easily determine relationships and involvements with any case.

Stay current with Manage My Day.
Your own customized dashboard with reminders, messages, alerts and more.

Track all your items.
Keep track of the details of any item (vehicles, dwellings, etc.) involved with a claim; an invaluable feature with subrogrations.
Create a pleadings index automatically.
Easily track dates, deadlines, responses and what method of service was used.
Document management features make access a breeze.
Centralize your document store. Create your desired folder structure. Easily search for and retrieve any document you've created or attached to a file.

Extensive document assembly features make your day easier.
Quickly create new documents by tapping into  the document assembly feature.
No need to rely on IT.
Non-technical tools empower key staff to meet current and future requirements.
Build a more powerful organization.
Reporting features work across different locations. And, our Enterprise solution provides the flexibility needed to use corporate resources with minimal effort and still function as an independent entity.
Manage that email mess!
Save emails and attachments to your case. Keep your inbox uncluttered. Make future retrieval a breeze.
WHAT OUR CUSTOMERS SAY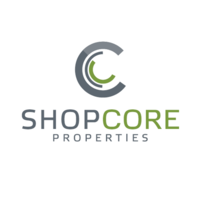 ShopCore Properties, LP
Linda Madway, SVP & General Counsel
"We selected Legal Files because we are geared toward an in-house practice. Other software programs seemed like they were designed only for use in a law firm."
Texas Department of Licensing & Regulation
TX Department of Licensing & Regulations has successfully used Legal Files since 2010 to track grievances, audits and various other issues.
WHITE PAPERS
Critical Steps for a Successful Data Conversion
Moving Legacy Data to Your Case Management System
Matter Management for Legal Departments Essential Features to Maximize Your Return on Investment
VIEW ALL
Blog
The things lawyers need to do during the day are countless. The most time-consuming part is working with documents. That's […]
Continue Reading