Insurance Case Management Solution
Unlocking the Potential of Insurance Case Management for Legal Excellence
Insurance case management software offers a myriad of benefits to insurance companies, revolutionizing their operations in ways that may have gone unnoticed until now, yet hold paramount importance. As insurance companies strive to enhance customer experience and operational efficiency, the pivotal role of technology in the claims process has reached unparalleled significance. Among the various software solutions that have gained prominence in recent years, insurance case management software stands out. In this article, we delve into the essence of insurance case management software, elucidate its significance for insurance companies in 2023, and highlight its key features.
Defining Insurance Case Management Software in 2023
Insurance case management software serves as a specialized tool meticulously crafted to empower insurance companies in seamlessly managing and processing claims. It provides a centralized platform for insurance professionals to access comprehensive claim-related information, encompassing policyholder details, claim specifics, and supporting documentation. By automating labor-intensive administrative tasks, legal insurance management streamlines the claims process, mitigating the risks of errors and delays.
The Imperative of Software for Insurance Case Management in 2023
In the dynamic landscape of 2023, insurance case management software has evolved from a choice to a necessity for insurance companies, driven by multiple factors. Firstly, the escalating volume of claims necessitates the swift processing of vast amounts of data. Manual processes are no longer tenable, and embracing case management solutions becomes imperative for insurance companies to meet the demands of a burgeoning market. Secondly, discerning customers anticipate a rapid and efficient claims process, and software empowers insurers to surpass these expectations by automating pivotal steps within the process.
Lastly, insurance companies confront mounting competition, and software emerges as a catalyst for enhancing operational efficiency, enabling them to maintain a competitive edge.
In summary, legal insurance management represents an invaluable tool for insurance companies in 2023. By automating cumbersome administrative tasks intrinsic to the claims process, this software expedites claim processing, elevates customer experience, and positions insurance companies at the forefront of the industry.
Discover the Future of Insurance Case Management
Curious to explore the transformative power of our cutting-edge insurance case management software? Contact us today to embark on a journey of legal excellence. Empower your team, enhance customer experience, and secure unparalleled success within the dynamic insurance realm.
Legal Files – Your Trusted Partner in Insurance Case Management Excellence.
Features of the Insurance Case Management Software
Insurance case management system has many features that can benefit insurance companies in 2023. Some of the key features include:
The need to access case files while away from the office is common. With insurance case management software, remote access to essential information is ensured. This empowers professionals to work from any location, capturing ideas and verifying facts to bolster their cases. Rest assured, all access is secure and strictly authorized, mitigating concerns of potential security breaches.
Digital systems inherently promote transparency across businesses by facilitating comprehensive tracking. Insurance case management software exemplifies a transparent solution for clients and all stakeholders involved in a case. Leveraging this technology allows for proactive risk identification and the implementation of preventive measures to mitigate potential escalations.
The software streamlines policy and claims data management within a unified system, simplifying claim tracking and ensuring compliance with established policies.
Embracing the software automates various administrative tasks inherent in the claims process, including data entry, document processing, and communication with policyholders.
Real-time analytics and reporting capabilities empower insurers to monitor claims adjuster performance, identify trends in claims data, and pinpoint areas for continuous improvement.
The software seamlessly integrates with other systems, such as accounting software or document management systems. This seamless integration further streamlines the claims process, enhancing operational efficiency.
Many insurance case management software solutions offer mobile access, enabling adjusters and insurance professionals to access and update claim information while on the move. This mobility ensures flexibility and prompt action.
Next-Generation Benefits
From easily customizing the platform to managing expenses to accessing your dashboard wherever you are, Legal Files is there to support your day every step of the way.

Multiple deployment options to meet your needs.
Host your data on premises or in the Cloud, whichever works best for your office.
Set your own rules.
Build workflows, assign tasks, set deadlines or send emails at any stage of a case.
Improve client relationships.
ontacts are stored in one centralized location, making sure everyone has access to the most current information. Easily determine relationships and involvements with any case.

Stay current with Manage My Day.
Your own customized dashboard with reminders, messages, alerts and more.

Track all your items.
Keep track of the details of any item (vehicles, dwellings, etc.) involved with a claim; an invaluable feature with subrogrations.
Create a pleadings index automatically.
Easily track dates, deadlines, responses and what method of service was used.
Document management features make access a breeze.
Centralize your document store. Create your desired folder structure. Easily search for and retrieve any document you've created or attached to a file.

Extensive document assembly features make your day easier.
Quickly create new documents by tapping into  the document assembly feature.
No need to rely on IT.
Non-technical tools empower key staff to meet current and future requirements.
Build a more powerful organization.
Reporting features work across different locations. And, our Enterprise solution provides the flexibility needed to use corporate resources with minimal effort and still function as an independent entity.
Manage that email mess!
Save emails and attachments to your case. Keep your inbox uncluttered. Make future retrieval a breeze.
WHAT OUR CUSTOMERS SAY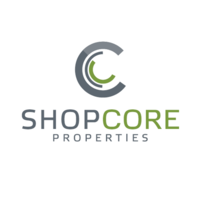 ShopCore Properties, LP
Linda Madway, SVP & General Counsel
"We selected Legal Files because we are geared toward an in-house practice. Other software programs seemed like they were designed only for use in a law firm."
Texas Department of Licensing & Regulation
TX Department of Licensing & Regulations has successfully used Legal Files since 2010 to track grievances, audits and various other issues.
WHITE PAPERS
Critical Steps for a Successful Data Conversion
Moving Legacy Data to Your Case Management System
Matter Management for Legal Departments Essential Features to Maximize Your Return on Investment
VIEW ALL
Blog
The things lawyers need to do during the day are countless. The most time-consuming part is working with documents. That's […]
Continue Reading