Legal Department Software
Legal department software can boost your law business like never before, especially when you choose to implement our top quality Legal Files inc. program to help you manage your matters with ease. But why choose legal department software, and how can it be of benefit for your company? Fortunately this guide aims to explain the many advantages that legal department software can offer, so keep on reading to find out more. The top benefits of legal department software include:
Boosting productivity
Increasing efficiency
Minimizing errors
Assists modernization efforts
Total customization
When it comes to managing a legal department, there are many different factors to consider. The size of the department, the type of work that is handled, and the number of cases that are open at any given time can all have an impact on how well the department runs. If you manage a legal department, you know how important it is to have good software. The right software can make your job a lot easier and help you get more done in less time. Having the right software in place can make a big difference in how efficient and effective the department is. That's where legal department software comes in. Legal Files software is designed specifically for legal departments.
It helps manage case files, documents, and correspondence so that everything is organized and easy to find. The software also includes features for calendaring, tracking billable hours and expenses, and generating reports.
So what are you waiting for?
Legal Files inc. is the leading provider of legal department software. We offer a variety of features that are designed to make your job easier and help you get more done in less time. Contact us today to learn more about our legal department software and how it can benefit your department.
Next-Generation Benefits
From easily customizing the platform to managing expenses to accessing your dashboard wherever you are, Legal Files is there to support your day every step of the way.

Track all your claims.
Keep track of claims and have nearly instant access to all the necessary details: date and place of the loss, policy limits & reserves, filing information and more.

Multiple deployment options to meet your needs.
Host your data on premises or in the Cloud, whichever works best for your office.
Set your own rules.
Build workflows, assign tasks, set deadlines or send emails at any stage of a case.
Improve client relationships.
ontacts are stored in one centralized location, making sure everyone has access to the most current information. Easily determine relationships and involvements with any case.

Stay current with Manage My Day.
Your own customized dashboard with reminders, messages, alerts and more.

Track all your items.
Keep track of the details of any item (vehicles, dwellings, etc.) involved with a claim; an invaluable feature with subrogrations.
Create a pleadings index automatically.
Easily track dates, deadlines, responses and what method of service was used.
Document management features make access a breeze.
Centralize your document store. Create your desired folder structure. Easily search for and retrieve any document you've created or attached to a file.

Extensive document assembly features make your day easier.
Quickly create new documents by tapping into  the document assembly feature.
No need to rely on IT.
Non-technical tools empower key staff to meet current and future requirements.
Build a more powerful organization.
Reporting features work across different locations. And, our Enterprise solution provides the flexibility needed to use corporate resources with minimal effort and still function as an independent entity.
Manage that email mess!
Save emails and attachments to your case. Keep your inbox uncluttered. Make future retrieval a breeze.
Features of the Legal Department Software
Here are some of the top features of Legal Files inc., the leading provider of legal department software:
One of the main benefits of legal department software is its ability to boost your in-house productivity levels. Our meticulously planned program can relieve some of the pressure from your admin team's shoulders, allowing you to focus your energy into other tasks to increase the output of your legal business. If you're looking to boost your productivity, then you need legal department software to help you achieve your goal in the fastest possible time frame.
Using legal department software can increase your efficiency like never before, streamlining your admin operations so that you can benefit from the faster turnaround. Efficient legal operations encourage total client satisfaction, and it can further aid you in upping your output so that you can generate a larger income for your company. When legal department software can take over a portion of responsibility and complete said tasks in record time, you will soon reap the rewards of an outstandingly efficient service.
Unfortunately, human errors can be common, and this can cost your business a considerable amount of time and money to resolve. Errors can wreak havoc for your company, but choosing to implement legal department software can minimize the likelihood of such errors from occurring again. Our software doesn't make mistakes, as it's carefully programmed to complete each task in one set manner. You can use our software to complete every admin task with ultimate peace of mind knowing that errors are a thing of the past.
Modernization is key for business success in today's rapidly evolving market, so every company needs to invest time and money into advancing forward. Utilizing legal department software is the perfect way to modernize your business, as you can increase your technology use in the most productive and efficient way. A lack of legal department software will soon leave you in the dark ages, as the involvement of technology in everyday life is becoming more prominent than ever.
Our legal department software can be customized to suit your unique needs, allowing your admin team to reach their maximum potential no matter what kind of business you run. We recognize that no two companies are the same, so we aim to accommodate the broad range of legal businesses by offering total customization to exceed your expectations.
Ready to reap the rewards of legal department software within your business? Your admin team will no doubt thank you for such an upgrade, so there's no time like the present to see how your company can benefit from Legal Files!
This feature allows you to docket all of your case information automatically. This includes dates, deadlines, and other important details. With this feature, you'll never miss a deadline or forget an important date again.
This feature gives you the ability to store all of your documents in one place. You can easily search for documents and share them with others on your team. This feature makes it easy to stay organized and keep track of all of your documents.
This feature allows you to manage all of your cases in one place. You can easily see deadlines, tasks, and other important information. In addition, this feature helps you keep track of your cases and make sure they are moving forward.
This feature allows you to generate reports on your department's performance. These reports can be used to identify areas where your department needs improvement. With this feature, you can continuously improve the way your department operates.
This feature allows you to customize the software to meet the unique needs of your department. You can add or remove features, change the look and feel of the software, and more. With this feature, you can make the software work exactly the way you want it to.
Here are 5 of the ways that Legal Department Software can help your legal department run more smoothly:

Better Organization:
Legal Files helps you keep track of all your files, documents, and correspondence in one place. This makes it easy to find what you need when you need it.
Improved Efficiency:
The software includes features that help you automate tasks and manage your time more effectively. This can help you get more work done in less time.
Reduced Costs:
By tracking billable hours and expenses, Legal Files can help you save money on your legal bills. The legal department software can also help you find ways to cut costs so that you can save even more money.
Increased Productivity:
By making it easier to manage your cases and stay organized, Legal Files can help you be more productive. This can lead to more successful cases and happier clients.
Better Decision Making:
With all of your data organized and easy to find, Legal Files can help you make better decisions about your cases. You'll be able to access the information you need quickly so that you can make the best decisions possible.
WHAT OUR CUSTOMERS SAY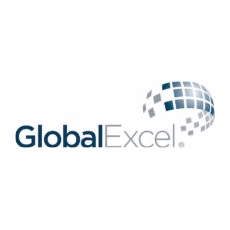 Paul Reed
Global Excel Management Inc.
The system does everything we need and more. If you need a matter management system, make sure to consider Legal Files.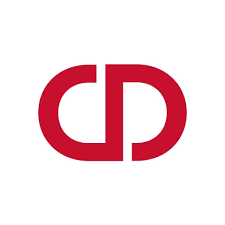 Darcy Jablonski
CannonDesign
Originally, I thought to myself, well, anything is going to be better than what we have. Once we found Legal Files, the thinking became, I am extremely excited…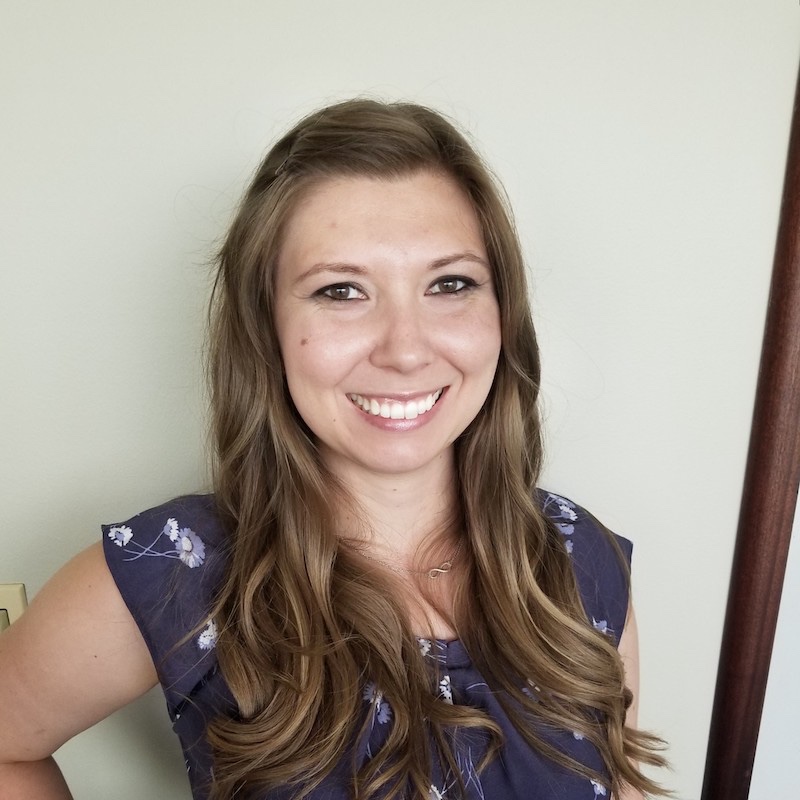 Crystal Clean
Samantha Corso | Legal Operations Manager
"We all use Legal Files for different things, and yet it meets all of our needs."
RESEARCH PAPERS
Critical Steps for a Successful Data Conversion
Moving Legacy Data to Your Case Management System
Matter Management for Legal Departments Essential Features to Maximize Your Return on Investment
VIEW ALL
Blog
Evictions, unpaid loans, contract breaches, injuries—just a few of the situations that comprise civil lawsuits today, where a conflict exists […]
Continue Reading
FAQ (Frequently Asked Questions) Legal Department Software
What is legal department software?
Legal department software is designed to offer increased productivity of workflow by increasing the efficiency in the legal workplace, and through streamlining your daily operations. A good legal department software will do all this and more, taking care of documentation, scheduling, appointments, deadlines and more. This helps to minimize errors and boost productivity across the board, and the best legal department software will do this more or less invisibly, in the background.
What is the best legal department software?
Without a doubt, the Legal Files software outlined on this page is the best legal department software around. It offers all of the benefits that we listed above, plus all of this is provided to your team at a very affordable price. It is also one of the most trusted of its kind, meaning that you know you can rely on it within your legal company. Legal Files' software is very much seen as the go-to of its kind, so if you are looking for the number one legal department software, this is the place to go every time.
How do you choose a legal department software?
Quite simply, you weigh up your options by looking at what the software is offering, how much you are paying out for it, and seeing where you end up in balance. You can also look at the opinions and testimonies of previous and current users of that software, and in the case of Legal Files Inc, you will find that those comments are incredibly positive on the whole. This is always a good sign that you have chosen the right legal department software for your company.
Legal Department Software Must-Haves
Legal Files offer a version of legal department software which is affordable, efficient, and which offers a whole service for your legal company. Regardless of what you are looking for, this will help you with productivity and maximizing workflow while also helping your team to do their jobs more effectively. It's a true market leader in that respect.