What is legal document database software in 2023?
Legal document database software in 2023 encompasses the seamless integration of case management and document control. These sophisticated systems serve as invaluable tools for legal professionals, empowering them to develop, explore, revise, and archive records and data efficiently.
Legal document database software empowers institutions to securely manage and exchange records internally, while simultaneously offering controlled external access. By adding the email addresses of clients, vendors, and opposing counsel, users can grant selective access to comprehensive records or specific elements within them.
Moreover, these software solutions provide convenient portals for guests to upload documents, which are then intelligently organized based on factors such as relevance, date, and associated information.
Furthermore, many legal document database software services go beyond mere management and retrieval by aiding in the creation of records. Users can effortlessly create and customize templates, generate invoices, and leverage extensive repositories of standard conditions and additional resources. Regardless of the scale, be it small law firms or global legal entities, the demand for swift, user-friendly, and robust systems is paramount in achieving optimal operational efficiency.
Why should legal document database software be utilized in 2023?
Its implementation serves as a catalyst for law firms to maintain an up-to-date and comprehensive repository of information essential for their legal matters. By utilizing clear templates and streamlined workflows, legal professionals can effectively track cases and precedents, benefiting lawyers, paralegals, and auxiliary teams.
These adaptable templates and workflows can be tailored to each matter, facilitating progress in an agile manner. Should any modifications fall short of expectations, the software retains previous iterations of documents and workflows, allowing for seamless continuity and picking up where one left off.
Features of the Legal Document Database Software
Operate internal or third-party servers to store records, files, and additional information. It includes redundancy, with backups on multiple servers in strategic locations. Many legal document database software solutions offer file retention as a key feature.
Enable users to search documents based on topics, other users, clients, dates, and other criteria. Easily locate emails, agreements, court records, and more.
Efficiently categorize documents for easy association and tracking. Assign tags to documents based on keywords, users, clients, dates, document categories, and more. These tools can even be utilized to automatically tag records and posts.
Preserve, update, and compare multiple versions of the same document.
Secure documents by controlling access and permissions. Determine who can view and/or edit records, enforce password requirements, and customize the complexity of encryption keys.
Maintain a comprehensive history of every document. Track which users accessed, transferred, or modified each document.
Next-Generation Benefits
From easily customizing the platform to managing expenses to accessing your dashboard wherever you are, Legal Files is there to support your day every step of the way.

Multiple deployment options to meet your needs.
Host your data on premises or in the Cloud, whichever works best for your office.
Set your own rules.
Build workflows, assign tasks, set deadlines or send emails at any stage of a case.
Improve client relationships.
ontacts are stored in one centralized location, making sure everyone has access to the most current information. Easily determine relationships and involvements with any case.

Stay current with Manage My Day.
Your own customized dashboard with reminders, messages, alerts and more.

Track all your items.
Keep track of the details of any item (vehicles, dwellings, etc.) involved with a claim; an invaluable feature with subrogrations.
Create a pleadings index automatically.
Easily track dates, deadlines, responses and what method of service was used.
Document management features make access a breeze.
Centralize your document store. Create your desired folder structure. Easily search for and retrieve any document you've created or attached to a file.

Extensive document assembly features make your day easier.
Quickly create new documents by tapping into  the document assembly feature.
No need to rely on IT.
Non-technical tools empower key staff to meet current and future requirements.
Build a more powerful organization.
Reporting features work across different locations. And, our Enterprise solution provides the flexibility needed to use corporate resources with minimal effort and still function as an independent entity.
Manage that email mess!
Save emails and attachments to your case. Keep your inbox uncluttered. Make future retrieval a breeze.
WHAT OUR CUSTOMERS SAY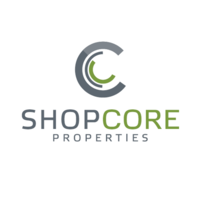 ShopCore Properties, LP
Linda Madway, SVP & General Counsel
"We selected Legal Files because we are geared toward an in-house practice. Other software programs seemed like they were designed only for use in a law firm."
Texas Department of Licensing & Regulation
TX Department of Licensing & Regulations has successfully used Legal Files since 2010 to track grievances, audits and various other issues.
WHITE PAPERS
Critical Steps for a Successful Data Conversion
Moving Legacy Data to Your Case Management System
Matter Management for Legal Departments Essential Features to Maximize Your Return on Investment
VIEW ALL
Blog
The things lawyers need to do during the day are countless. The most time-consuming part is working with documents. That's […]
Continue Reading