Legal Matter Management System
A lawyer's work-life can be hectic enough without needing to manage finances, client relationships, and data. A lawyer's everyday work management system is one that is filled with many aspects, which need to all come together in order to attain a streamlined and successful legal business. Without organization, a lawyer can hinder their efficiency as well as their ability to fulfill their cases to the highest standard. A straightforward way to tackle all of the extra aspects that come with being a lawyer, from sorting finances to maintaining client relationships, is to use Legal Matter Management Software. A legal matter management system can help a lawyer streamline their workflows and attain extra support with everyday tasks. Here are all of the benefits of using legal matter management systems.
What Is Legal Matter Management Software?
Legal Matter Management Software is a solution to help legal workers implement greater success for their organization. A legal matter management solution to learn and help manage a lawyer's pain points, such as handling finances, being reminded of deadlines, and more. The software supports an unlimited number of cases, files, and users, so that all legal workers can benefit from the software. Each legal worker can set up their own personalized platform, which will help them manage their losses, create invoices, catch up with clients, check on upcoming appointments, so much more. The electronic legal matter management tools are adaptable to suit all types of cases. With a wide range of administrative functions, it is the best legal matter management software out there to make every law firms more efficient and successful.
Features of the Legal Matter Management Software For Law Firms
The Key Benefits and Features Of Matter Management Software For Law Firms
The more efficient a lawyer can be, the more successful they can be with their tasks and the greater success they can achieve. Fortunately, the most significant benefit of using law-matter management software is greater efficiency. No longer will a lawyer need to work in a disorganized manner. Instead, a lawyer can use lists and easy-to-use software to store, access, and manage all of their tasks from client appointments to finances. Legal matter management solutions will help to provide more organization to daily tasks, which will result in a more focused and organized mindset. All of which, make for increased focus and productivity to enhance workplace efficiency.
With the legal matter management for legal tasks in place, all lawyers can benefit from using the financial tools that will aim to make claim tracking a lot easier. Lawyer's can rely on the software to have instant access to their financial details, which will enhance the organization as well as catch up with policy limits, reserves, losses, and more. The easier access a lawyer has to their finances, the more up-to-date they can be to avoid losses and ensure they make the best financial decision for each claim.
The legal case matter management software allows each lawyer to set their own individual rules for their platform. Not everyone's platform will look the same. The lists can be adjusted and tailored to align with how the person likes to work. Lawyers can build their own workflows, assign tasks, set individual deadlines, and more when they individualize their software and lists.
Legal matter management for law firms ensures that lawyers can improve and maintain their client relationships. It does this by ensuring that client information is easily accessible in one place.
Storing data and client information in easy-to-access lists allows each person to find a claim and get in touch with those involved within minutes. Which will eliminate the process of finding information in filing cabinets.
With a customized dashboard, each lawyer will ensure to be able to stay on top of their tasks. With set reminders, instant access to messages, and alerts, it makes day-to-day management a lot more streamlined.
Instead of having piles of paperwork to trawl through for each case, lawyers can enjoy tracking all items involved in each claim in one place. For instance, a lawyer might need to find the information regarding a vehicle and a dwelling. Instead of sifting through heaps of paper, they can access it on the system in seconds.
Using legal matter management tools, lawyers can keep on top of their dates. With multiple claims going on at once, it can be tricky to remember every single date and deadline. Hence, by using law firm management software, lawyers can create a pleadings index and never miss a date in their calendar.
Legal software management will ensure that all lawyers can keep their documents for each claim in an orderly fashion. No longer will paperwork be necessary. Instead, documents and data can stay organized as it is easy to tap through online documents and store them away without the risk of losing them.
The legal matter management software for lawyers will mean that there is no longer a need to rely on the IT department. The tools are simple to use and they will empower all staff to organize and sort their own technical data.
An overload of emails can be overwhelming. By using a law firm management tool, all lawyers can stay on top of their emails and keep them tidy at all times. Each claim can have its own emails and attachments saved to it. Instead of having to trawl through hundreds of emails to find a specific document, a lawyer can attach each document to its unique claim and, therefore, be easy to find. Keeping the inbox uncluttered will ensure to streamline and benefit any lawyer's daily workflow.
With this knowledge of legal matter management software and its benefits in mind, all law firms can stay to understand why it will be a useful tool to invest in for law business. It will make law management a breeze by streamlining processes and eliminating unnecessary stress.
Next-Generation Benefits
From easily customizing the platform to managing expenses to accessing your dashboard wherever you are, Legal Files is there to support your day every step of the way.

Track all your claims.
Keep track of claims and have nearly instant access to all the necessary details: date and place of the loss, policy limits & reserves, filing information and more.

Multiple deployment options to meet your needs.
Host your data on premises or in the Cloud, whichever works best for your office.
Set your own rules.
Build workflows, assign tasks, set deadlines or send emails at any stage of a case.
Improve client relationships.
ontacts are stored in one centralized location, making sure everyone has access to the most current information. Easily determine relationships and involvements with any case.

Stay current with Manage My Day.
Your own customized dashboard with reminders, messages, alerts and more.

Track all your items.
Keep track of the details of any item (vehicles, dwellings, etc.) involved with a claim; an invaluable feature with subrogrations.
Create a pleadings index automatically.
Easily track dates, deadlines, responses and what method of service was used.
Document management features make access a breeze.
Centralize your document store. Create your desired folder structure. Easily search for and retrieve any document you've created or attached to a file.

Extensive document assembly features make your day easier.
Quickly create new documents by tapping into  the document assembly feature.
No need to rely on IT.
Non-technical tools empower key staff to meet current and future requirements.
Build a more powerful organization.
Reporting features work across different locations. And, our Enterprise solution provides the flexibility needed to use corporate resources with minimal effort and still function as an independent entity.
Manage that email mess!
Save emails and attachments to your case. Keep your inbox uncluttered. Make future retrieval a breeze.
WHAT OUR CUSTOMERS SAY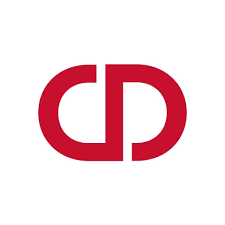 Darcy Jablonski
CannonDesign
Originally, I thought to myself, well, anything is going to be better than what we have. Once we found Legal Files, the thinking became, I am extremely excited…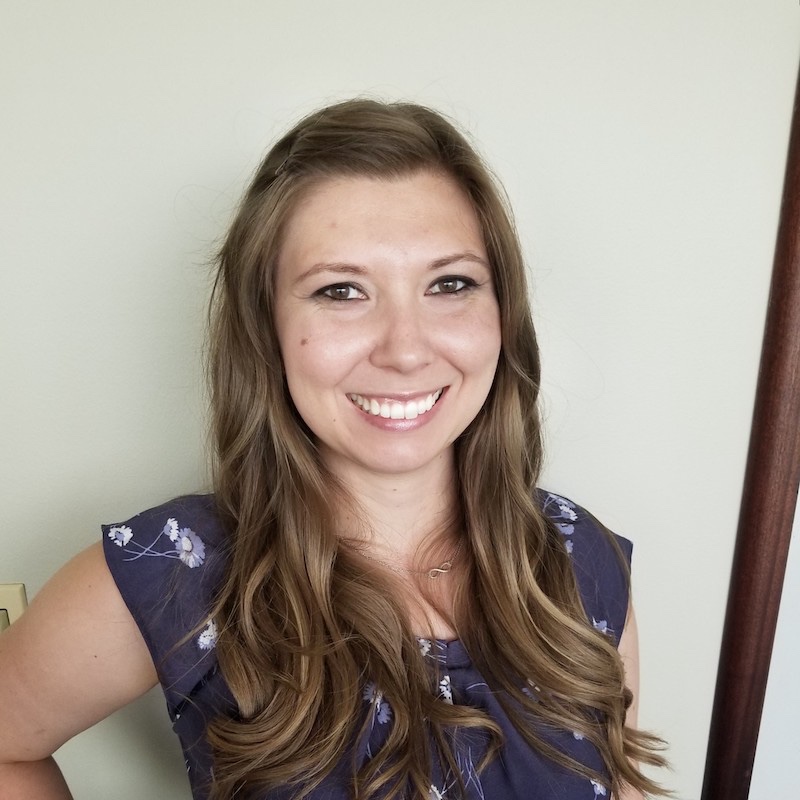 Crystal Clean
Samantha Corso | Legal Operations Manager
"We all use Legal Files for different things, and yet it meets all of our needs."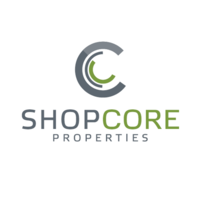 ShopCore Properties, LP
Linda Madway, SVP & General Counsel
"We selected Legal Files because we are geared toward an in-house practice. Other software programs seemed like they were designed only for use in a law firm."
RESEARCH PAPERS
Critical Steps for a Successful Data Conversion
Moving Legacy Data to Your Case Management System
Matter Management for Legal Departments Essential Features to Maximize Your Return on Investment
VIEW ALL
Blog
At the start of the new year, many people take time to reflect and consider how they can improve both […]
Continue Reading
FAQ (Frequently Asked Questions) Legal Matter Management Software
What does a legal matter management system do?
Lawyers typically have to juggle various files, clients and deadlines at the same time. A legal matter management system can make all this information easier to manage by keeping it organized. Being more organized ultimately helps to reduce errors, maintain better client relationships and prevent loss.
What is the difference between a legal matter management and a case?
While the terms 'legal matter management' and 'case management' are sometimes used interchangeably, they officially both have slightly different meanings. The former refers to managing all the different elements that make up a lawyer or law firm's work from appointments to invoices, whereas the latter refers specifically to cases in which several different law firms may sometimes work together to manage huge amounts of documents.
What is the legal matter management system?
A legal matter management system makes it simpler to track all the different legal matters that a lawyer or law firm may encounter day to day. Nowadays, this is typically done by using legal matter management software, which can allow users to set reminders and pull up relevant documents at the click of a button. Such software helps to provide a level of efficiency and security that is far greater than a manual system.
legal matter management Software Must-Have?
A few of the essential features to look out for in legal matter management software include the ability to store documents, the option to convert PDFs and the choice to integrate other software (so that you can easily cross-reference and transfer information). There should also be tools that make it easy to categorize and search for files. Our software at Legal Files ticks all of these boxes.