Claims Litigation Solution
Claims litigation management software is a secure way to store and share documents with anyone at work, anywhere in the world, on any platforms, at any time, not just during business hours. Physical data rooms have replaced physical data rooms, and for a good reason, they have some advantages. This software is practical and cost-effective when it comes to promoting the company's interests and improving its performance.
Why use claims litigation management software in 2023?
And recently, claims litigation software mobile has become very popular and easy to use. After all, everyone has a phone, which is much more convenient and faster to use than a computer. In addition, you can keep in touch and control the work processes from home, no matter the reason. In the same way, your employees will be able to be aware of changes in work processes and schedules, if they stayed home on sick leave, etc. Companies in the legal industry will be able to increase security and control access to essential data and client data, help process all requests, transactions, and emails, edit documents, and send them faster.
Legal litigation management provides secure storage and fast access when needed, increasing your competitiveness and improving your reputation among your clients. It also simplifies many aspects of work that are a headache for many employees and directors. Work with pleasure! So, if you or your companies are considering purchasing claims litigation management software, it's an excellent decision to help you become more efficient. It can also give you a lot of new features and functions to work with; they can increase your productivity and efficiency in getting things done. Users can keep systematic records and not lose something important to them.
Features of the Claims Litigation Management Software
Any electronic software, not just that aimed at serving legal cases, has specialized features and services that allow many new actions that were not available without it. Each software has features and additional optional functions, but you should also pay attention and remember them. After all, their use can also positively affect the work of a company or firm. Consider some of them that are found on the platforms. But let's now take a brief look at some of the benefits of claims and litigation management software. Let's consider what services users will get from using mobile claims litigation software:
When choosing any claims litigation software platform, security has always been the most critical issue. Especially if the storage is connected to the Internet. Unfortunately, cybercriminal activity has recently increased, and e-storage developers are not staying away. Instead, they are developing new and improved data protection systems.
In addition, with claims and litigation management, you can provide access to information to your partners and clients without having to travel to them or your office if they are in another county, city, or even country, which is very convenient.
Other employees on your team or judges can electronic access the information they need at any time and from any convenient device, which increases their focus on cases. Moreover, they'll see you as a modern and severe worker worth working with, and you're not wasting their time.
Going paperless will help the environment and your legal business. With litigation dashboards, you won't have to print out huge piles of documents and arrange them in folders; if someone makes a clerical error, you'll have to do it all over again. When running significant cases, you must prepare a lot of documentation, serve many people, and give them access to information. Claims litigation management means no printing, which saves nerves and time. In addition, paper documents need to be protected and maintained so they don't fade or deteriorate, and you also save on documentation room maintenance.
You have the opportunity to review several software options and choose the best for your budget. But besides that, using the software will save you a lot of money because it's not a physical data room; you don't have to maintain the space, heat it, hire a security company, etc., because everything is stored automatically and securely in the cloud.
You can have access at any time and from any place, wherever you are: at home, at work, on vacation, on a business trip, etc. Because everything is stored in the cloud, it allows you to open and edit data in claims litigation management software regardless of the location and from any device: laptop, mobile, tablet, or PC.
All data and records will be very secure due to modern security systems: protocols, encryption, you can set up-password login and authentication, etc. Section settings and filtering. Create folders and partitions to make it easier and faster to find the necessary files when they are needed.
The software will help create highly accurate reports that can show all changes in work and documents.
The administrator can configure access to individual files and documents for each user; moreover, he can set up the same available actions for each, for example, print, edit, send, etc.
This modern development allows you to store a considerable amount of documents and information for an unlimited time.
Get signatures for essential and urgent documents in a few minutes with a simple click of the mouse.
Creating these documents in the software will be automatic and updated in real-time, making it possible to create highly accurate information and invoicing without errors. In addition, customers will see and trust what they pay for.
Next-Generation Benefits
From easily customizing the platform to managing expenses to accessing your dashboard wherever you are, Legal Files is there to support your day every step of the way.

Track all your claims.
Keep track of claims and have nearly instant access to all the necessary details: date and place of the loss, policy limits & reserves, filing information and more.

Multiple deployment options to meet your needs.
Host your data on premises or in the Cloud, whichever works best for your office.
Set your own rules.
Build workflows, assign tasks, set deadlines or send emails at any stage of a case.
Improve client relationships.
ontacts are stored in one centralized location, making sure everyone has access to the most current information. Easily determine relationships and involvements with any case.

Stay current with Manage My Day.
Your own customized dashboard with reminders, messages, alerts and more.

Track all your items.
Keep track of the details of any item (vehicles, dwellings, etc.) involved with a claim; an invaluable feature with subrogrations.
Create a pleadings index automatically.
Easily track dates, deadlines, responses and what method of service was used.
Document management features make access a breeze.
Centralize your document store. Create your desired folder structure. Easily search for and retrieve any document you've created or attached to a file.

Extensive document assembly features make your day easier.
Quickly create new documents by tapping into  the document assembly feature.
No need to rely on IT.
Non-technical tools empower key staff to meet current and future requirements.
Build a more powerful organization.
Reporting features work across different locations. And, our Enterprise solution provides the flexibility needed to use corporate resources with minimal effort and still function as an independent entity.
Manage that email mess!
Save emails and attachments to your case. Keep your inbox uncluttered. Make future retrieval a breeze.
FAQ
What is claims litigation management software in 2023?
Claims litigation software is a single platform where users can securely and permanently store many important documents, records, reports, etc., needed for their work. Since this system is cloud-based, all descriptions and changes will be recorded extremely accurately and in real time, improving the accuracy and efficiency of lawyers and law firms.
Why use claims and litigation management software in 2023?
Claims and litigation management software in today's world is a very effective and valuable tool for all law firms. It can support manage and create platforms that are not confusing and easy to navigate. Each user will be able to take notes and edit certain documents to suit themselves in real time and not get tangled up in the entries over time. And by automating specific processes, everything will happen faster, and all reports will be recorded more accurately.
Why use claims litigation management software In 2023?




The use of claims litigation management software in 2023 brings many new opportunities and advantages over other companies that provide access to data storage rooms. Many client cases and customer service can be more professional and faster using the software. Communication between employees in the company will be more systematized and established. Using the software of this step towards modern technology and the future.
Claims and litigation management software must-haves




In any system or structure, there must be elements without which this system cannot be complete. The same is true in claims litigation management software. It is equipped with many useful functions and features that are beneficial when used on the job.
But for the claims litigation management software to really be helpful, it is necessary to pay attention to the required services: 
• Security. In fact, your entire company and client base depend on this, while the claims litigation software is safe and work is safe.
• Automation. Processes that will help get rid of many problems and routine tasks that usually take a lot of time every day. 
• Data control. With this, you can increase the usability and configure access for each user to files and sections in claims litigation software.
What are the benefits of claims and litigation management software?




Companies that have switched to working with the help of claims and litigation management have yet to imagine their work without using software for a long time, and it's not just that because when they work, they feel changes and get advantages. What exactly? Let's take a look at some of the main benefits: 
• Reducing workload in work processes. The claims litigation management allows you to significantly speed up and facilitate many work processes, which in turn helps to reduce the amount of energy and money spent to complete tasks. Thus, employees' workload is reduced, and they are not so tired. 
• Create many documents in real-time. 
• Safe use and work with documents.

How do claims and litigation management software optimize your company?




Since the software is an electronic platform, the human factor can be excluded, eliminating errors, typos, and misunderstandings during work processes. In addition, with the help of the software, it will be possible to work not only from the workplace but also from home, on a business trip, etc. It is incredibly convenient and affordable; some developers have taken care of the mobile software application. This will help to increase efficiency indicators.
WHAT OUR CUSTOMERS SAY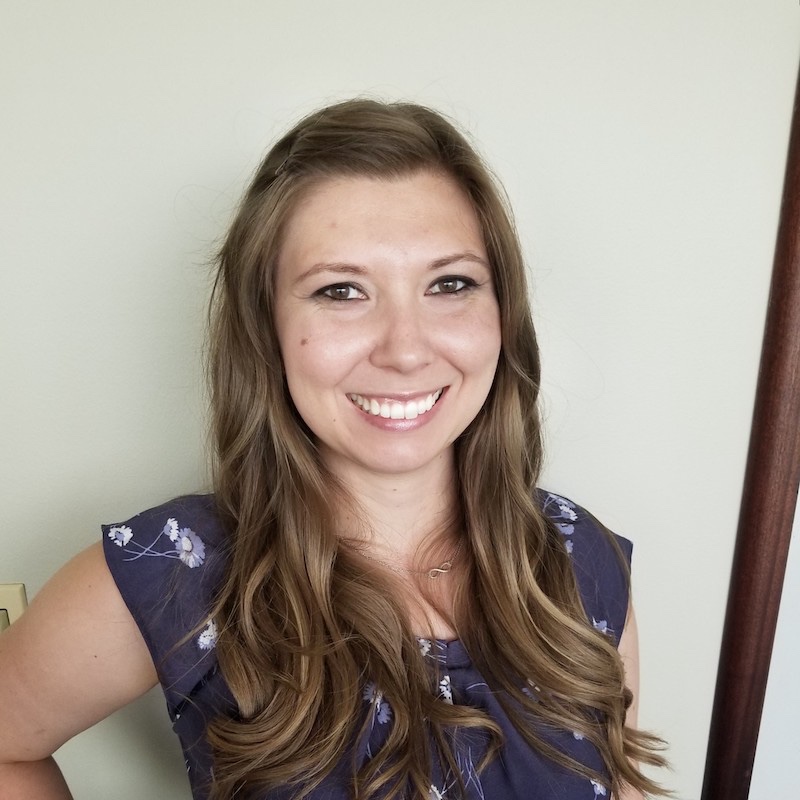 Crystal Clean
Samantha Corso | Legal Operations Manager
"We all use Legal Files for different things, and yet it meets all of our needs."
First Mediation Corporation
Jeffrey Krivis, Owner
"This software allows us to electronically automate the administrative parts of a busy practice so we can focus our attention on what we do best."
Southern Glazer's Wine and Spirits LLC
Alan Greenspan, Executive Vice President and General Counsel
"Legal Files provides a very robust and customizable matter, contract and document management system for us. It has more functionality than our previous system and interfaces nicely with…
RESEARCH PAPERS
Critical Steps for a Successful Data Conversion
Moving Legacy Data to Your Case Management System
Matter Management for Legal Departments Essential Features to Maximize Your Return on Investment
VIEW ALL
Blog
Courtesy: Springfield Business Journal, May 2021 By: David Blanchette A Springfield firm that was formed to satisfy an unmet need […]
Continue Reading