Legal Document Management Solution
Now, in today's world, the digitalization of workflows has taken over most businesses and industries. Many industries now have special software focusing on specific aspects to simplify work. Therefore, the decision to go with law document management system is not just a helpful decision; it can help you reach new levels and new career goals.
What is attorney legal document management software in 2023?
It's designed so that everything you need is stored on one platform, which is based on online storage or cloud storage, as many people say. A legal document software platform where users can use special features to simplify their work: securely store documents, share them, confidentially store customer info, edit them, create progress reports, and more.
Law document management software greatly increases efficiency and helps you reach a new level of professionalism. As our world improves, so do the ways of working in new forms, the software is a profitable and reliable solution.
Why use for legal document management software in 2023?
It's time to improve not only yourself and your devices, but also the techniques in your work, because work is a very important part of everyone's life in the world. Law firms are no exception, it is especially important for them to closely monitor all processes, to be sure that documents will be secure. In the work of lawyers need extreme care and responsibility, because without it the work will not be done qualitatively. And now it is possible to use the help of new technologies, such as legal document management programs.
By providing the ability to use state-of-the-art solutions you can quickly and easily solve strategic issues when working. The legal document management software is specifically designed for organizations that work in the legal field around the world. You will be able to improve the accuracy of your reports, keep info secret that should not fall into the wrong hands, you can set up access to documentation for specific users and much more that will be extremely useful.
Final words
Software is something that will support you at all times and your colleagues as well. It will become an integral component in your life and can greatly simplify and regulate your work. It will help to normalize everything and create a clear structure that will not get lost in the business and tasks.
When working with clients you will be able to increase the trust relationship with them, spend less money for interaction and preparation with them. You will immediately feel all the benefits of the software on the results and in that you will be less tired. Entrusting your business to legal documents software is not a simple matter, but extremely useful and effective for everyone and in any field of activity, including legal.
Features of the Legal Document Management Software
There are a lot of useful features in the software and if you use them properly, you can really improve your professionalism and improve the status of your law firm. Let's walk through and try to describe the big picture of what features the legal document management solutions has and exactly how they work and what they are designed for in the first place:
Agenda creator: Just imagine not having to write down important things a hundred times all the time and searching through all the junk for notes. Create schedules of agendas, what needs to happen on certain days, what major tasks will be on the line, and make important notes. This will help you be more focused and responsible.
Availability of a quick search: you will be able to find info or a document using only a word, sentence, document scan, a certain set or combination of numbers.
The next very convenient solution is electronic signatures. Get signatures at any time and regardless of the geographic location of you or your other party. Now, when you need to get a signature from someone urgently, you don't have to make an appointment and travel for the sake of one paper move.
To make it more convenient and more efficient to track your results and evaluate your progress, there is a reporting function. It will be extremely accurate records of all the changes in the process, which will be updated in accordance with the changes.
Use this function to set reminders of what you have to do and when, you can even do it at a certain time. You can also set goals and keep track of your progress.
You can set up who can access files and folders and whether someone can print them, edit them, send them to someone else or download them. In addition, you can even see who of the employees and how long they viewed a particular document.
Next-Generation Benefits
From easily customizing the platform to managing expenses to accessing your dashboard wherever you are, Legal Files is there to support your day every step of the way.

Track all your claims.
Keep track of claims and have nearly instant access to all the necessary details: date and place of the loss, policy limits & reserves, filing information and more.

Multiple deployment options to meet your needs.
Host your data on premises or in the Cloud, whichever works best for your office.
Set your own rules.
Build workflows, assign tasks, set deadlines or send emails at any stage of a case.
Improve client relationships.
ontacts are stored in one centralized location, making sure everyone has access to the most current information. Easily determine relationships and involvements with any case.

Stay current with Manage My Day.
Your own customized dashboard with reminders, messages, alerts and more.

Track all your items.
Keep track of the details of any item (vehicles, dwellings, etc.) involved with a claim; an invaluable feature with subrogrations.
Create a pleadings index automatically.
Easily track dates, deadlines, responses and what method of service was used.
Document management features make access a breeze.
Centralize your document store. Create your desired folder structure. Easily search for and retrieve any document you've created or attached to a file.

Extensive document assembly features make your day easier.
Quickly create new documents by tapping into  the document assembly feature.
No need to rely on IT.
Non-technical tools empower key staff to meet current and future requirements.
Build a more powerful organization.
Reporting features work across different locations. And, our Enterprise solution provides the flexibility needed to use corporate resources with minimal effort and still function as an independent entity.
Manage that email mess!
Save emails and attachments to your case. Keep your inbox uncluttered. Make future retrieval a breeze.
WHAT OUR CUSTOMERS SAY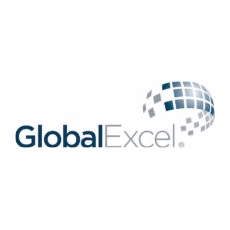 Paul Reed
Global Excel Management Inc.
The system does everything we need and more. If you need a matter management system, make sure to consider Legal Files.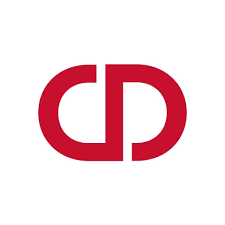 Darcy Jablonski
CannonDesign
Originally, I thought to myself, well, anything is going to be better than what we have. Once we found Legal Files, the thinking became, I am extremely excited…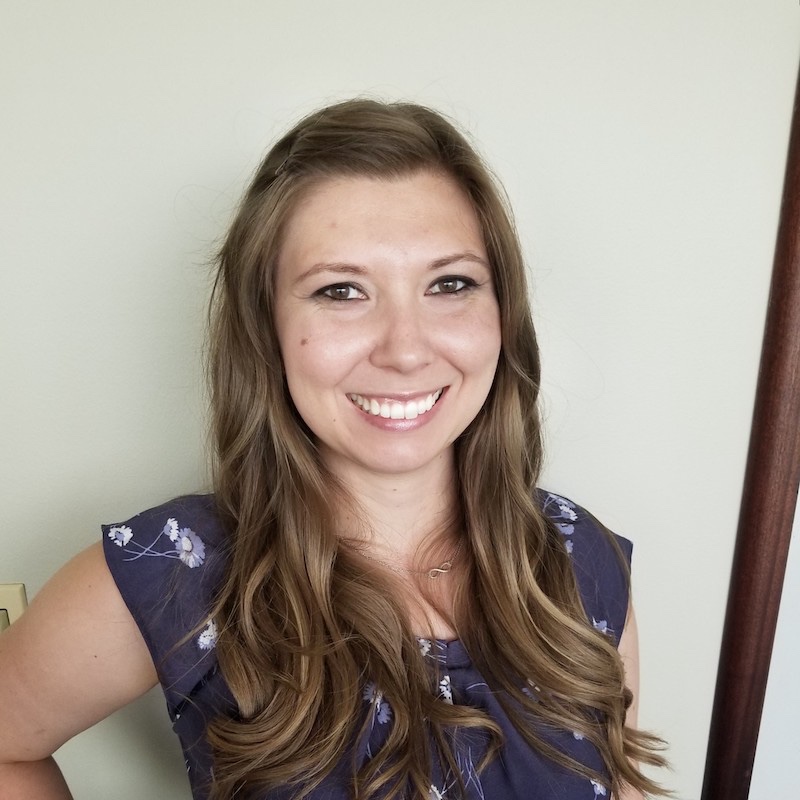 Crystal Clean
Samantha Corso | Legal Operations Manager
"We all use Legal Files for different things, and yet it meets all of our needs."
RESEARCH PAPERS
Critical Steps for a Successful Data Conversion
Moving Legacy Data to Your Case Management System
Matter Management for Legal Departments Essential Features to Maximize Your Return on Investment
VIEW ALL
Blog
Documents, contracts and emails are the lifeblood of any legal professional. They are the means by which legal professionals can […]
Continue Reading
Legal Document Software FAQ (Frequently Asked Questions)
Is it worth using a legal workflow system in 2022?
Given all the features and solutions that you cannot even think about this issue. Especially nowadays, when working with modern technology has long been the norm. When you introduce the software in the work it can bring life into work processes and make it much better and more convenient. Work with software for legal documents and with comfort.
Is Legal Files The Best document management software for law department?
Legal Files is in the top five of the list of the best software, if you are thinking about choosing this particular provider, it's not a bad option. But for the final choice, you have to determine exactly what your needs are and what you expect from the software. And if you work in a large law firm with many employees, you need to discuss this issue with them. But we can also recommend some best legal document management software that has managed to create decent options for any client:

1) CamScaner. It scans info quickly, downloads, and has excellent security.
2) Jusnote. Quick to get used to using, allows you to clearly manage all processes when working and managing.

Worldox. Modern, convenient and easy, the developers always take care of customers and take into account new wishes and feedback about the system.
What customer support is included?
As with any purchase, the best legal document software has customer support. Support workers are available 24/7 to help their customers. They can provide assistance with the following:

1) Tell you how to install everything correctly so there are no mistakes.
2) How to use it, and send extra tutorials (videos, tutorials, etc.).
3) Answer any questions you might have about using it.
How do I migrate current cases to the new software?
Some document legal management systems have a synchronization function, then everything will be much easier, the files will be migrated immediately for a while. But if you don't have this feature, but just drag and drop your existing cases into the new software, this happens pretty quickly too. The software usually supports many file formats, so formatting is not necessary. Then you will have all the information in the new program, you can create new partitions or folders for more comfortable use.

Key features of legal document management software in 2022
Document legal management providers are always creating new features for their platform to make them more unique, so the list goes on and on. But there are some certain criteria that are common to all and that no one can do without. These are like security, control, editing, quick sharing, signatures and more. For a more accurate view, you need to become better acquainted with each individual system provider.
How Does legal document management software Optimize Your Company?
This is what law document management is created for, because it achieves many of your goals. It speeds up the exchange, editing, reports become more accurate, less time is spent on preparation, many processes are automated and the work does not become as complicated as before.
Legal document management services Must-Haves
You don't want to just spend money on some obscure document management software for legal departments that no one will end up using because of its lack of usefulness. That's why you need to know that to work well you have to have some features without which the software will be really useful:

1) Having a security system so that all the info is stored, because this is very important.
2) Electronic signatures.
3) Support for many document formats.
4) The presence of multi-factor authentication.
5) Ease of use. Not fancy user-friendly and simple interface.
What Are The Benefits Of legal document software?
When you use the legal document management services, you will become more professional, more competitive. You will be taken more seriously by colleagues, clients and work partners. And this is in addition to the fact that the work itself will become much more comfortable and easier. You will be able to cope with many processes faster, will not be overburdened, and will waste fewer nerves, time and other resources.