Legal Department Matter Management Software
Legal Files offers the best legal department matter management software, useful for a range of businesses no matter the industry. Why not try our software today?
To work in the legal field, you must always be focused and attentive. After all, in this field, there is always a significant turnover of information and documentation, invoices, reports, and not.
And in the modern world, more and more new technologies are being developed, allowing you to cope with many problems and issues. Moreover, they make the work more convenient and faster, making it pleasant to work and bringing results. After all, when there are results, there is a desire to work. It becomes easier to achieve goals and so on.
What is legal department matter management software in 2023?
Legal department matter management software is a particular platform that gives a lot of new functions and opportunities for more convenient work. It is based on the reception of cloud storage. And that means everything is edited, saved, forwarded, reports created, and much more is done in real-time.
What's more, you can store in matter management for legal departments unlimited information, files, documents, and other things you need to work on. And another nice plus is that it's all stored indefinitely, and that's very useful because sometimes you need ancient documents.
Why use matter management software for legal departments in 2023?
Using the matter management legal department will give you many unique features and characteristics that will help you and your team work in the legal field and work positively, quickly, conveniently, and, most importantly, more productively than if you were working without the software.
If you are working with a large team, it is worth weighing up many issues and aspects where you have to determine your strengths and weaknesses in the business, where exactly you need support, etc.
Features of the Matter Management Software For Legal Departments
Many of the features that the software has helped all employees in the legal field for many years, and no one regrets the purchase of the software once the software worked with him. On the contrary, employees can no longer imagine their work processes without it.
Effective matter management for legal departments comes when cases can be easily managed and workflow is properly arranged. With the ability to file and store documents, as well as a thorough expansive search, users can easily manage contacts and client onboarding with one easy package.
When legal teams collaborate and communicate efficiently, they can deliver better results. With matter management software for legal departments, you can:
Share electronic files with ease.
Easily book and manage events.
Track document progress and accept client documents via a secure portal.Securely communicate with your clients, enhancing professionalism.
Being able to assign tasks for you and your team can help keep the team on the same page. No longer do you need to carry around case files or struggle through a tiresome morning briefing! Calendar events can be tracked and synced, and notification provisions as well as recent activity lists make tracking workflow and managing reminders simpler than ever. Conflict checking is also streamlined.
Being able to track spending against your total budget means that smaller law firms are afforded the same accurate budget planning and can compete as capably as larger firms. With reporting systems that help manage risk and expense tracking allocations, the daily practicalities of running a competent legal department are easier than ever.
Your data, customer and company data will be secure and confidential; you will be able to share it securely, edit it, make notes, reminders, etc.
Many other features peculiar to the software can also help you with electronic signatures; you will now be able to get signatures on documents much faster and easier.
Data and partition control will help increase security and control the work on documents, which exactly did it, when, and for how long.
Mobility of use will give freedom because employees can use the documents and work not only at the workplace but also at home, on the road, on the train, and from personal devices: phones, laptops, and tablets.
Support for many documents formats makes uploading, transferring, and saving the documents you work with faster and easier.
Invoicing structures will increase the accuracy of reports and the speed of billing, all without errors.
Next-Generation Benefits
From easily customizing the platform to managing expenses to accessing your dashboard wherever you are, Legal Files is there to support your day every step of the way.

Track all your claims.
Keep track of claims and have nearly instant access to all the necessary details: date and place of the loss, policy limits & reserves, filing information and more.

Multiple deployment options to meet your needs.
Host your data on premises or in the Cloud, whichever works best for your office.
Set your own rules.
Build workflows, assign tasks, set deadlines or send emails at any stage of a case.
Improve client relationships.
ontacts are stored in one centralized location, making sure everyone has access to the most current information. Easily determine relationships and involvements with any case.

Stay current with Manage My Day.
Your own customized dashboard with reminders, messages, alerts and more.

Track all your items.
Keep track of the details of any item (vehicles, dwellings, etc.) involved with a claim; an invaluable feature with subrogrations.
Create a pleadings index automatically.
Easily track dates, deadlines, responses and what method of service was used.
Document management features make access a breeze.
Centralize your document store. Create your desired folder structure. Easily search for and retrieve any document you've created or attached to a file.

Extensive document assembly features make your day easier.
Quickly create new documents by tapping into  the document assembly feature.
No need to rely on IT.
Non-technical tools empower key staff to meet current and future requirements.
Build a more powerful organization.
Reporting features work across different locations. And, our Enterprise solution provides the flexibility needed to use corporate resources with minimal effort and still function as an independent entity.
Manage that email mess!
Save emails and attachments to your case. Keep your inbox uncluttered. Make future retrieval a breeze.
WHAT OUR CUSTOMERS SAY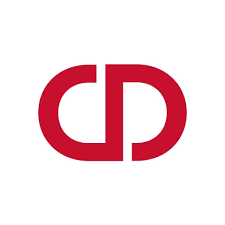 Darcy Jablonski
CannonDesign
Originally, I thought to myself, well, anything is going to be better than what we have. Once we found Legal Files, the thinking became, I am extremely excited…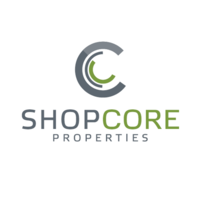 ShopCore Properties, LP
Linda Madway, SVP & General Counsel
"We selected Legal Files because we are geared toward an in-house practice. Other software programs seemed like they were designed only for use in a law firm."
Southern Glazer's Wine and Spirits LLC
Alan Greenspan, Executive Vice President and General Counsel
"Legal Files provides a very robust and customizable matter, contract and document management system for us. It has more functionality than our previous system and interfaces nicely with…
RESEARCH PAPERS
Critical Steps for a Successful Data Conversion
Moving Legacy Data to Your Case Management System
Matter Management for Legal Departments Essential Features to Maximize Your Return on Investment
VIEW ALL
Blog
Working from home is a huge organizational shift that many traditional law firms and legal professionals have had to adjust […]
Continue Reading