Enterprise Legal Management Solution
For small and medium sized legal enterprises, having a ready to launch and easy to apply case management software on side is key. It's the best way to stay at the top of the game, with automation and digital systems available at all times to speed up the process. And yet, finding the right software to serve you can be tricky. Here at Legal Files, we want you to maintain your connection in our ever changing world. We work with a variety of clients in various sectors, and we've gotten to know enterprise legal management inside and out. As such, the software we've designed comes ready packed with various features to keep your caseload turning over.
Get in Touch to Try Our Demo
If you're in need of a legal management software that can do it all, you've come to the right place. Plus, we're easy to get in touch with: simply visit our website to download a demo of the best enterprise legal management software we can currently offer. Tell us about what you do and how you plan to use the software, and we'll tailor make the end solution to truly suit you. The Legal Files software is customizable and scalable by its very nature, so it won't be difficult to find the user result you need. Enterprise Legal Management Software is a staple part of the everyday activities of any company's legal department, from the smallest store to the largest multinational corporation. The features offered by each developer's systems differ greatly. At Legal Files, we provide a complete solution that guarantees claim tracking, easy deployment, and document assembly. As a result, you can ensure improved internal operations and better customer relationships.
Features of the Enterprise Legal Management Software
The main feature of our software is the amount of enterprise legal management solutions we can offer in just one place. You can customize our platform to your heart's content.
Wherever you're working, and wherever your employees need to be, our enterprise legal management system can be deployed across multiple devices while still remaining connected, thanks to cloud technology.
Another big feature of our enterprise case management software is how a user can set their own rules. From building workflows to assigning tasks, you can manage a case in any way you choose.
No matter what data you're looking for, it won't be hard to find once it's been inputted into our software's database.
Alongside our reliable tracking system, all of your claims, documents, and details will be kept in one place. You just need to head back to your dashboard to go down another branch of a case.
Various document management features means we can offer a hardy federal contract management software to any and all users. You can simply store and search for documents with ease.
Sick of having to filter through an inbox to find specific case details? Once again you can build this enterprise legal management solution to save emails and attachments where they need to be.
No matter who's using the software, the person in front of the screen will have no trouble getting on with a task. We've built an accessible interface to prevent a lack of IT knowledge from holding your company back.
Next-Generation Benefits
From easily customizing the platform to managing expenses to accessing your dashboard wherever you are, Legal Files is there to support your day every step of the way.

Multiple deployment options to meet your needs.
Host your data on premises or in the Cloud, whichever works best for your office.
Set your own rules.
Build workflows, assign tasks, set deadlines or send emails at any stage of a case.
Improve client relationships.
ontacts are stored in one centralized location, making sure everyone has access to the most current information. Easily determine relationships and involvements with any case.

Stay current with Manage My Day.
Your own customized dashboard with reminders, messages, alerts and more.

Track all your items.
Keep track of the details of any item (vehicles, dwellings, etc.) involved with a claim; an invaluable feature with subrogrations.
Create a pleadings index automatically.
Easily track dates, deadlines, responses and what method of service was used.
Document management features make access a breeze.
Centralize your document store. Create your desired folder structure. Easily search for and retrieve any document you've created or attached to a file.

Extensive document assembly features make your day easier.
Quickly create new documents by tapping into  the document assembly feature.
No need to rely on IT.
Non-technical tools empower key staff to meet current and future requirements.
Build a more powerful organization.
Reporting features work across different locations. And, our Enterprise solution provides the flexibility needed to use corporate resources with minimal effort and still function as an independent entity.
Manage that email mess!
Save emails and attachments to your case. Keep your inbox uncluttered. Make future retrieval a breeze.
WHAT OUR CUSTOMERS SAY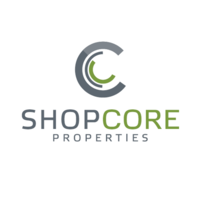 ShopCore Properties, LP
Linda Madway, SVP & General Counsel
"We selected Legal Files because we are geared toward an in-house practice. Other software programs seemed like they were designed only for use in a law firm."
Texas Department of Licensing & Regulation
TX Department of Licensing & Regulations has successfully used Legal Files since 2010 to track grievances, audits and various other issues.
RESEARCH PAPERS
Critical Steps for a Successful Data Conversion
Moving Legacy Data to Your Case Management System
Matter Management for Legal Departments Essential Features to Maximize Your Return on Investment
VIEW ALL
Blog
Case management software for investigators is critical Investigations can involve both legal and non-legal professionals. Not everyone who is involved […]
Continue Reading
What is Enterprise Legal Management Software?
Enterprise Legal Management software is a suite of tools that incorporate the admin, legal and logistical requirements for corporate legal departments. Typically used in-house, ELM packages allow legal teams to perform necessary daily operations concerning the legal aspects of any business. Typical corporate applications of ELM software include the automotive, banking, and medical sectors. However, you can deploy the tools across any industry or business type. Standard ELM software contains tools for secure email, document and contract management.
What Is The Enterprise Legal Management And A Investigative Case Management?
Quality ELM software facilitates integration with investigative case management. You can track individual cases from one single application, allowing analysts and investigators to collaborate effectively. Across the board, corporate executives, lawyers, accountants, admin, and private hires can access anything legally authorized. A central investigative tool such as this all but eliminates the possibility of confusion, keeping individual cases accurate and above board. These tools are excellent for tracking fraud and referencing existing relationships.
What Is The Enterprise Legal Management System?
The
Enterprise Legal Management Software
System from Legal Files is a revolutionary advancement in cutting-edge legal management software.
Our system
has been designed from the ground-up for rapid and customizable deployment, and ships with the following features:
Operates from a secure central cloud system across multiple systems and devices.
Facilitates easy case management via custom workflows and case management rules.
Easy data tracking because of our ELM data tracking tags for rapid queries.
Highly secure document management features with quick searching features.
An intuitive graphical user interface designed with the user experience in mind.
No matter who is using our Enterprise Legal Management system, they will have no issue with data and information storing, sorting, searching, and collaborating. All users, no matter their IT skills, will be held back due to our highly intuitive system that does everything you require.
Enterprise Legal Management Must-Have?
At the most basic level, Enterprise Legal Management software must be accessible by all users at every level. Without a streamlined user experience, the risk of mistakes increases exponentially. Our ELM offers an easy-to-use system that doesn't lack powerful features. Additionally, more robust features include end-to-end legal document management, legal and governmental compliance, and contract lifecycle management. Fortunately, our ELM system offers these in addition to cost-effective and efficient scalability, automation, and collaboration.
Why You Need ELM Software?
Enterprise Legal Management software offers a collection of tools for managing internal legal procedures and is used by many sectors such as banking and healthcare. Key features include individual case management, which allows all authorized personnel to collaborate effectively. In addition, our system offers user experience features for improved case management, data tracking, and document security. Extra security comes via a centrally-operated cloud system, that facilitates secure user login and document or case management access from anywhere.